About this Site
Welcome to my website! Since you are viewing this page you either googled me and ended up here, or you are just browsing through my site after following a link from one of my posts. In any case: welcome!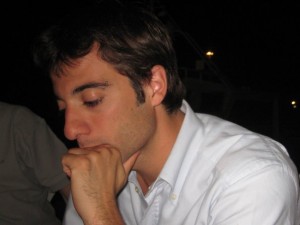 I hope you will find this website both entertaining and interesting, and in case you came here to know more about me, I hope you will found what you were looking for.
This website has two main purposes:
1. Share with the world what I find interesting;
2. Control the "virtual identity" I projecting on the web.
Now may think I have a huge ego, but my intentions are far more humble than "online self-celebration". Let me explain:
Sharing: this is a way to spark up a "virtual conversation" with people that share my same interests.
Controlling: nowadays there are many ways in which you can present yourself online, especially through social networks, but it is very hard to shape "virtual identity online". By fine-tuning the privacy settings of all the social networks you are subscribed to, you can limit the amount of information that are available to the general public, but this does not allow you to build a multifaceted representation of yourself.
Let's say for example that I will make my Facebook completely closed to whoever is not a friend of mine, and I open up my Linked-in profile; in this way the Paolo Provinciali online will be only the one defined by his career and his studies. If I open up only my FB profile, no one might ever consider me seriously in a professional environment (let's hope that my FB activity is not as diminishing as I am depicting it here for the sake of my current argument). If you only look at my Twitter activity I may come out as a geek, and so on.
As mentioned earlier, you may be able to control some of the personal information that are available online, but you cannot truly shape your online self with the same depth and breath possible through your own website.
So here is my blog. Have fun browsing through the articles and categories, and in case you want to reach out to me, don't hesitate to drop me a line at info@paoloprovinciali.com.
A presto!